Posted by Annabelle Collins on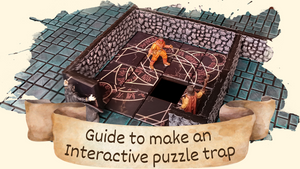 Hey hey! Today I'm going to show you how to make an awesome interactive trap / puzzle for your players! The idea of this puzzle is that it is fun and interactive, and adaptable enough for you to pop it into a dungeon or game you're already running.   I love crossing the 4th wall and bringing parts of my games into real life - I think it makes everything feel more tangible and real for both my players and myself. To make this trap I use 16 1x1 tiles with the "plain" surface, and decorate them with decals. The tiles...
Posted by Annabelle Collins on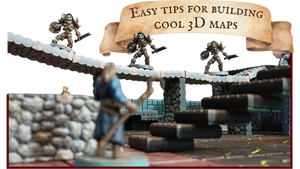 Whether you use dungeon tiles or not in your games, I highly recommend bringing 3D elements into combat!   Bringing 3D elements into your scenery makes a huge difference to your battles. Not only does it bring visual clarity, it also makes for more exciting and immersive gameplay.    I also find combat runs quicker and more smoothly when everyone can see what the environment they're in looks like! Another joy of using 3D battle maps is the opportunities it opens up for tactical gameplay. Suddenly your players begin to make more use of higher ground, cover and other obstacles. ...